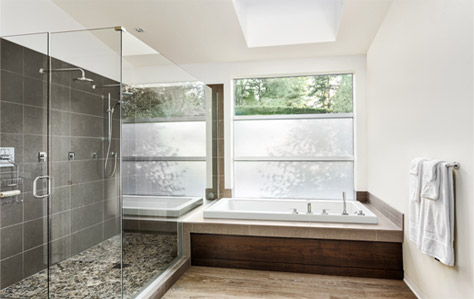 This is why we put the 'you' in Ewing.
It's what we know. With a pedigree in tapware manufacturing dating back to the 1960s Ewing's as we are colloquially known have always been known as the leaders in tapware technology. Our philosophy of fusing innovation and design has kept us at the forefront of plumbing advancement.
We will always ask 'why' as the basis for being able to innovate and evolve, so we can grow with you and your family. This is why we put the 'you' in Ewing.
The Maxus system speaks for itself.
A revolution in tapware. Maxus spindle technology completely turned the way people thought about controlling water flow.
Instead of working against the force of the water's flow why not harness this energy to help seal and stop leaks. This is what Maxus does. Now you have a product that is longer lasting, more durable, easy to use and requires less maintenance than any other spindle in the world.

A quality design that works with the flow of water, not against it
Because Maxus spindles harness the force of the water, the more pressure and flow you have the more Maxus will seal without compromising the taps' ease of use.

Built to last and keep your maintenance costs low.
Unlike ceramic discs that scratch and break in rough operating environments Maxus spindles have eliminated the need to use ceramics to achieve precise control over the water flow.
Fits into most existing tapware installations without modification.
Maxus spindles are designed to fit into existing standard tapware bodies with the handle rotation customised to suit the user's operating environment.
Maxus Spindles are designed to be the most robust spindles on the planet. Therefore a longer lasting more cost effective product that doesn't need to be replaced as often certainly ticks all of the sustainability boxes.
Adjustable Maxus tapseat extenders.
It's incredibly frustrating when you are renovating and want to install Maxus or Ceramic Disc tapware only to discover that the in-wall combination is set to far in the wall and the tap seat has been machined. We solve this problem with the adjustable Maxus tapseat extenders.
Fixing an expensive problem.
When an unattended flexible connector hose bursts, the damage bill can be thousands of dollars. The biggest impact is often not just financial, rather the emotional strain and the uncertainty of where to live or work whilst your home or place of business is drying out. After that it's the time taken for the repairs to be completed so you can return to your normal life.
Designed and Patented in Australia, the range of Flood Stop devices from Ewing Tapware provides a low cost solution for this wide spread problem.
Forget about the dreaded shower droop with our patented hinge joint shower arm.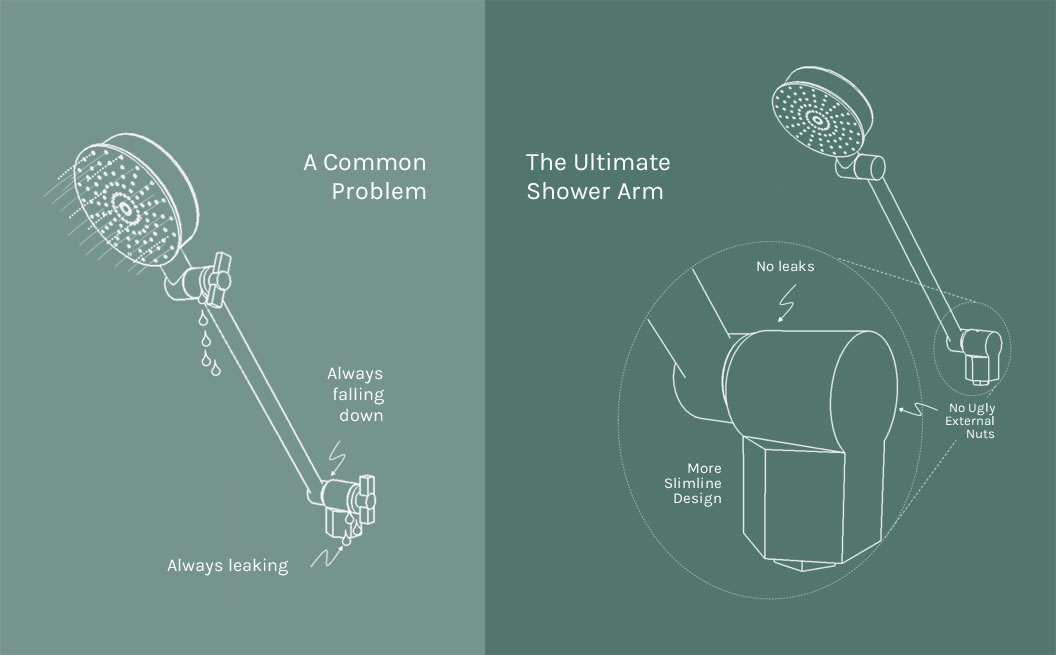 Uniquely designed, easy to use.
The easy to use Quik-Grip shower bracket can be installed in minutes on a 32mm Grab Rail and operated by simply tilting the bracket up, moving it to the desired location and tilting it back down. The uniquely designed grip mechanism is placed on the front of the shower bracket so it can be easily operated either by the right or left hand. Another registered designed product from Ewing Industries the leader in accessible tapware and care solutions.
The ultimate garden hose tap has arrived.
The registered designed and patented Vac-Snap Garden Tap has a patented built-in vacuum breaker, integrated snap-on connector, easy action lever handle, is padlock lockable, is shroud ready and has perfect water flow direction. Protecting our drinking water from contaminants around the house is another reason why Ewing Industries are considered the leaders in plumbing technology.
View all these videos and more!
Head to the Ewing Industries video gallery to view our extensive library and learn more about our product ranges and collections. We constantly upload fresh and informative videos to assist you in your selection of Ewing Tapware.